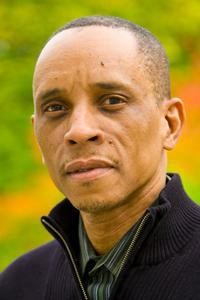 Orland Bishop combines a deep dedication to human rights advocacy and cultural renewal with an extensive study of medicine, naturopathy, psychology and indigenous cosmologies. He was a research fellow with the Center for the Study of Violence and Social Change at Charles R. Drew University of Medicine and Science in Los Angeles and has consulted with many human development organizations. As director of Shade Tree Multicultural Foundation in Los Angeles, he has pioneered approaches to urban truces and mentoring at-risk youth that combine new ideas with traditional ways of knowledge.
Shade Tree reaches into gang and drug cultures where many young people expect to die before the age of 20.
"These young people feel that they are not welcome in the world, in the culture and in the future," Orland explains.
Shade Tree employs a unique process that draws on both contemporary and ancient practices, particularly that of the South African tradition of Indaba or "deep talk." Hidden Forces of the American Dream refers to the creative, still unused powers available to the American people and land that were released through tremendous sacrifices made over the course of American history by Native Americans, African slaves and waves of immigrants.